Eley Kishimoto, otherwise known as "the patron saints of print," is a company founded by Mark Eley and Wakako Kishimoto that strives to create designs that are simple yet creative, immune to trends and fads. Eley Kishimoto has gained a reputation for "incisive and intelligent print design" that has graced catwalks around the world via collaborations with Louis Vuitton, Marc Jacobs, and Alexander McQueen, among others. The first Eley Kishimoto womenswear collection was launched in the mid-90's and was so successful that the line has been continued to this day. More design products followed: wallpapers, furniture, glassware, and more have helped the company expand its consumer outreach and have made the brand attractive to a large audience. Eley Kishimoto is continuing to expand and develop its lines of products, the company's growth and success seeming to have no boundaries.
I was attracted to Eley Kishimoto's current collection of womenswear for the obvious reason. The brand is unafraid of color and mixing prints, two of my favorite things. Of course, these clothes are not for the timid; the designs are certainly quite bold and out-there. The lookbook in particular puts together pieces in unique and innovative ways that may indeed scare some prospective customers away. However, each individual garment is extremely wearable, yet still creative and one-of-a-kind. The silhouettes are rather simple, as the focus here is on the colors and prints. This enables each piece to flatter all sorts of body types, as opposed to the tricky silhouettes of more experimental brands. Overall, the collection is beautiful and extremely cheerful, wonderful to look at when one is anxiously awaiting a monstrous hurricane.
Images from eleykishimoto.com
Not ready for the daring colors and prints of Eley Kishimoto's clothing? There are other ways to incorporate the brand into your closet. In fact, the company can whip up a mean batch of brogues.
Hosiery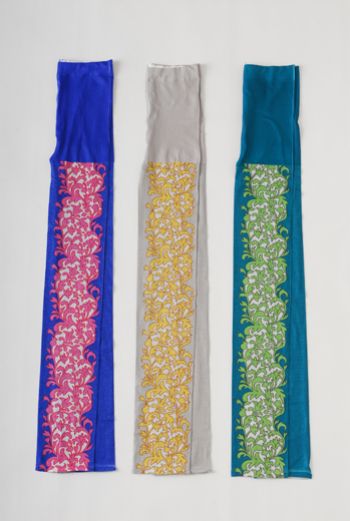 Images from eleykishimoto.com
Shoes
Images from farfetch.com
If you're not one to wear bold clothing and accessories (though I encourage you to try it out!), Eley Kishimoto has found other ways to add color into your life.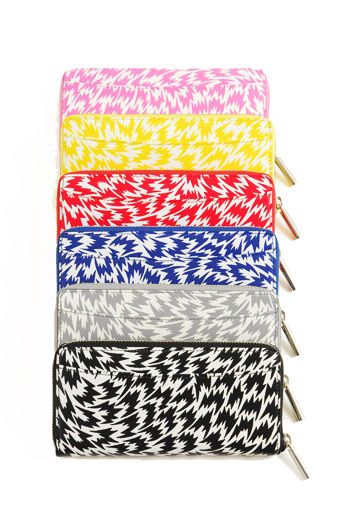 Images from eleykishimoto.com
In addition, make sure to look out for new collaborations with all types of companies, as Eley Kishimoto always seems to have numerous projects going on at once.
For more information, check out the company's
website
.
On another note, this is officially Girl Love Color's 100th post! I'm so amazed at how time has flown. It seems like just yesterday I started this blog. I'd like to thank all my lovely readers for keeping with me and helping me make it this far. I greatly appreciate your support.
Make sure to take a look at my
giveaway
!
xoxo